Saigon or Ho Chi Minh City, Vietnam is one of the most attractive dining places for both local people and tourists. This city has a lot of delicious foods with reasonable prices for visitors to try. If you are planning to travel to this city, do not forget these ten delicious dishes. They will make your trip more and more enjoyable.
1. Broken Rice (Cơm Tấm)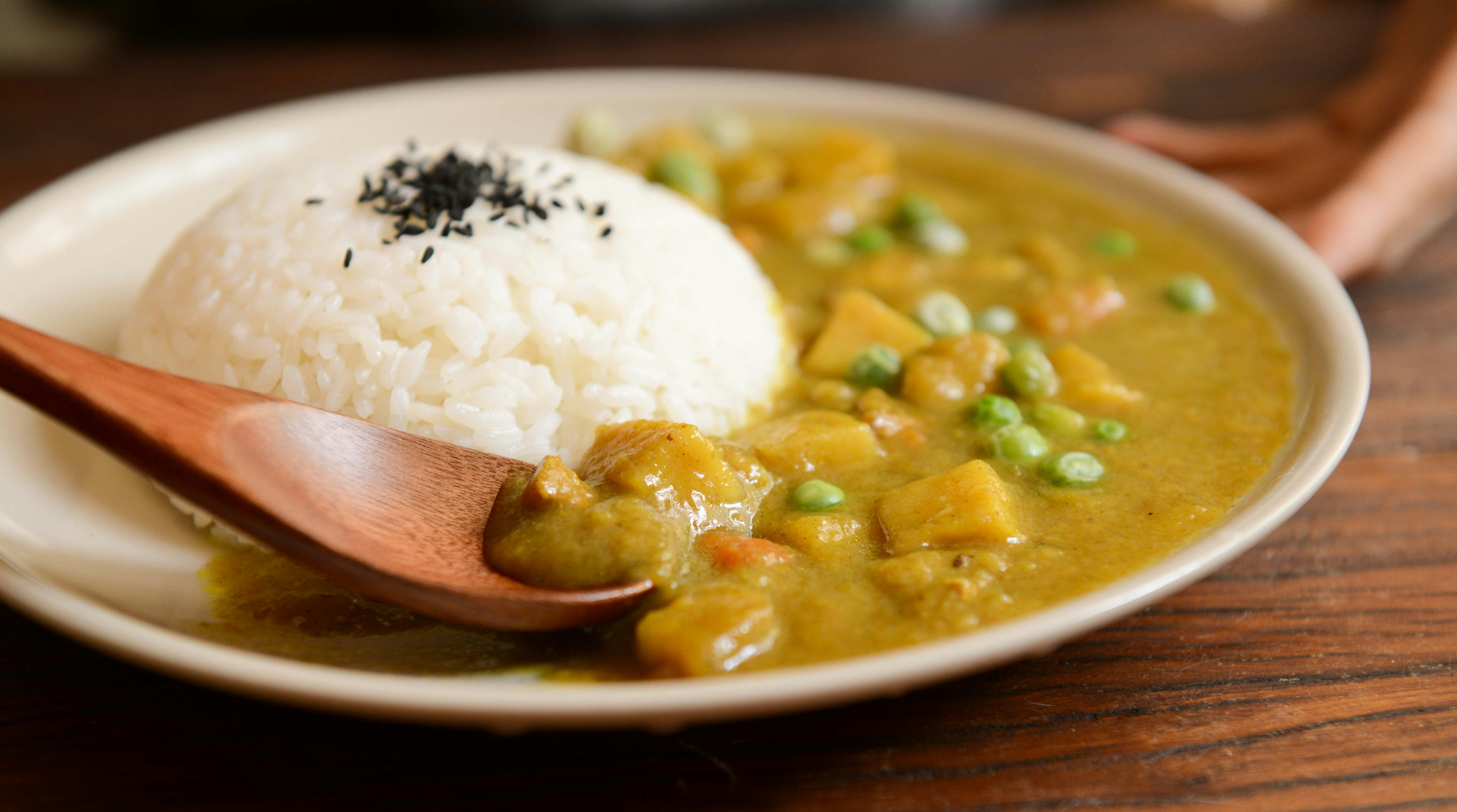 Broken rice is known as the most amazing food in Saigon. The people here have this dish at any time of the day, from the morning, lunch to dinner or evening. A traditional plate of broken rice is made from a cheap grade of rice which is usually drier and harder than others. This eating is often served with grilled pork, fried egg, steamed egg, pickled carrot, and sliced cucumber. In restaurants, it also includes a small bowl of fish sauce and vegetable soup. A little bit fried onion will make "Cơm Tấm" more and more delicious.
2. Saigon Sandwich (Bánh Mì Sài Gòn)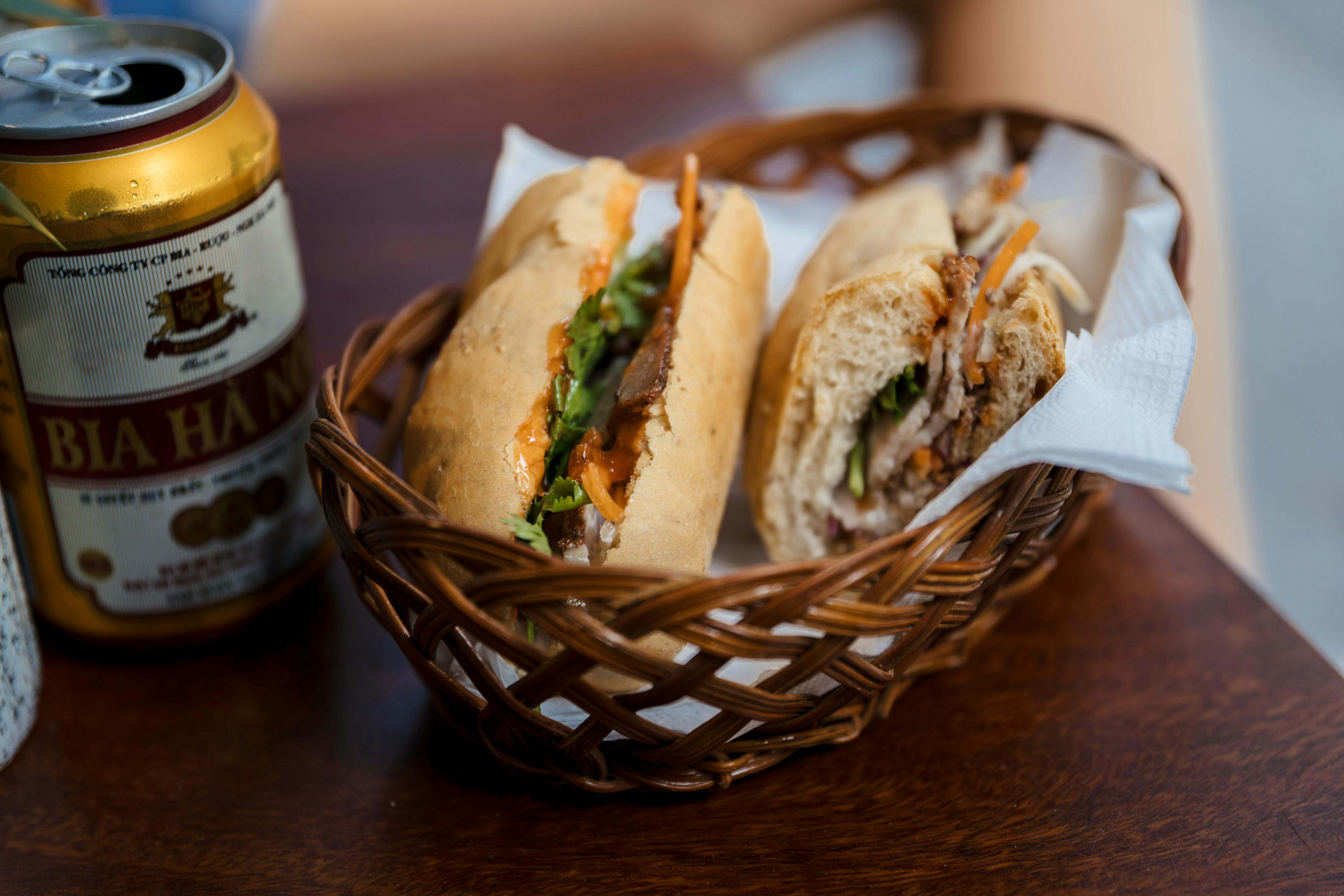 Saigon sandwich is the perfect combination of Eastern and Western culinary culture. This dish is evidence of the integration and development of Saigon people. This dish is originated from France, but Saigon people have changed it a little bit to satisfy their taste. The crispness of the bread, the coolness of vegetables, and the fatness of other ingredients will make you feel amazing when enjoying Saigon sandwich. In particular, "Bánh Mì Sài Gòn" has conquered many food lovers, even the most fastidious ones.
3. Mixed Shredded Rice Paper (Bánh Tráng Trộn)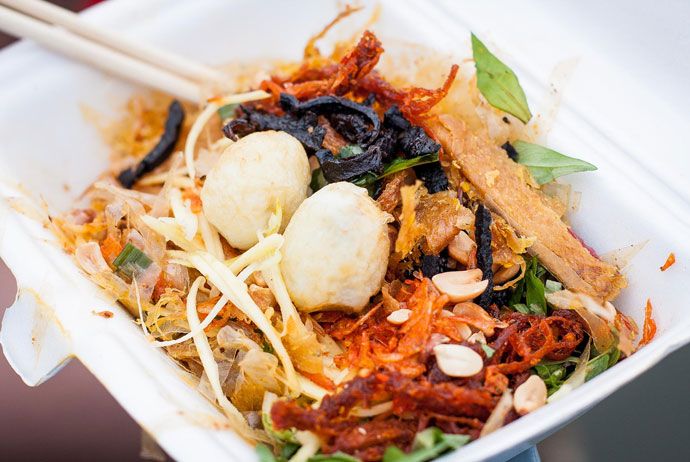 Mixed shredded rice paper is a prevalent eating in Saigon, Vietnam. It is made from simple ingredients such as rice paper sheet, green mango, dried beef, peanuts, salted shrimp, lemon juice, quail eggs, and leafy vegetables. All ingredients are mixed with the sweet and sour sauce, which creates an unforgettable flavor for "Bánh Tráng Trộn." In Saigon, tourists will find mixed shredded rice paper sold in every street corner; therefore, don't forget to give it a try.
4. Saigon Sweetened Porridge (Chè Sài Gòn)
In Saigon, there are many types of sweetened porridge such as sweet lotus seed gruel, cassava gruel, white cow-pea with coconut gruel, green beans sweet gruel, black beans sweet gruel, red beans sweet gruel, sweet banana with coconut gruel, Thai sweet gruel, etc. Each kind of Saigon sweetened porridge differs in taste, material, and sweetness, but they are all excellent to enjoy in the hot weather of this city. A cup of porridge with many ingredients such as fresh milk, coconut milk, nuggets, grapefruit, young coconut, will suit the taste of those who like to eat soft and sweet desserts. The best time to eat "Chè Sài Gòn" is in the afternoon or evening, after the main meal.
5. Fresh Rolled Salad (Gỏi Cuốn)
As one of the world's best dishes, fresh rolled salad is not strange to many people. But going to Saigon, you should still try this dish to feel the difference. Ingredients to make fresh rolled salad are always carefully selected to keep the necessary freshness of the dish. The soy sauce or fish sauce, which decides the flavor and attractiveness of this eating, is mixed with a little fragrant peanut and a few slices of chili. There will be nothing greater than enjoying fresh salad rolls with bacon, boiled shrimp and vegetables in the heat of Saigon.
6. Snail (Ốc)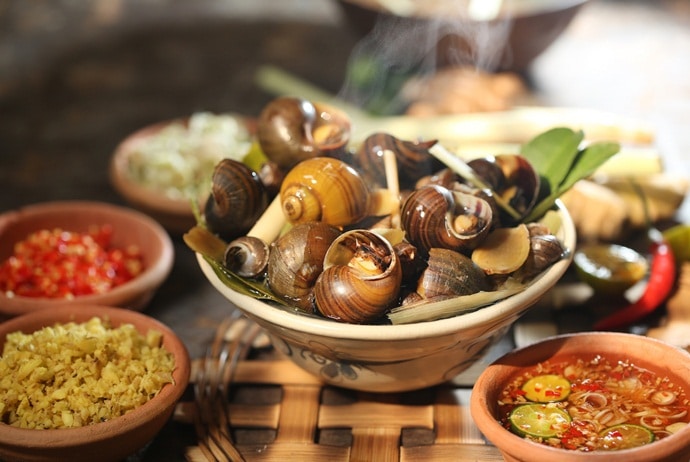 Although Saigon is not a coastal city like Nha Trang or Phan Thiet, seafood, especially snail, here is very diverse and delicious. At a restaurant in Saigon, you can offer boiled snail, salt-roasted crabs with chili, hairy oysters, fried oysters, etc. There are hundreds of snail shops opened in Saigon, and each of them brings tourists a different experience. For people who love seafood, Saigon will be pricey seafood heaven for them to explore.
7. Vietnamese Fried Crispy Pancake (Bánh Xèo)
This is a specialty that originated from the Central of Vietnam. Since arriving in Saigon, it has become a favorite dish of the people here. The unique flavor of "Bánh Xèo" satisfies all tourists, from backpackers to luxury travelers. Combining fried crispy pancake with fresh vegetables such as green mango, silk leaves, lettuce, peppermint leaves, etc. will make it more delicious.
8. Crab Soup (Súp Cua)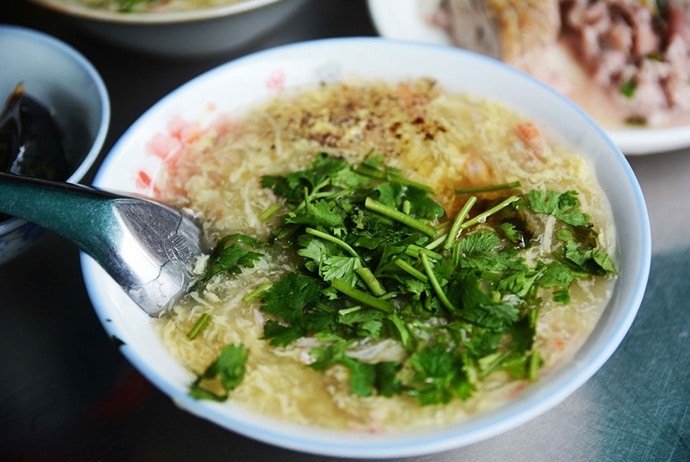 Besides chicken soup, crab soup is also among the must-eat dishes in Saigon, Vietnam. It is made from crabmeat as the main ingredient, mushrooms, quail egg, bamboo shoot flour, cilantro, pepper powder, and so on. Some visitors to Saigon even become addicted to this nutritious delicacy.
9. Fried Fish Ball (Cá Viên Chiên)
Fried fish ball is one of the most famous snacks in Saigon, which is sold at every corner in this city. A skewer of "Cá viên chiên" may include 4 to 5 balls. When you come and buy, the seller will place the skewer in a hot pan full of cooking oil for about 5 minutes. A skewer of hot fried fish ball eaten with chili sauce is tasty and attractive, which will specify your food trip to Saigon.
10. Fried Vermicelli (Bún Xào)
This is a wonderful choice for breakfast in Saigon, Vietnam. Fried vermicelli is made from thin, fleshy, and chewy vermicelli, cabbage, bean sprouts, tofu, fungus, and crispy fried meat pie. "Bún Xào" is quite light, so you do not need to worry about stomach disorders after eating. Like others, you can found this dish everywhere on Saigon street; however, always choose a crowded restaurant to enjoy this dish. It ensures that the vermicelli is delicious and does not become sour over time.
Above are ten delicious foods to hunt for in Saigon, Vietnam. One thing to remember is that you should try to use chopsticks while enjoying them. Using chopsticks does not determine the flavor of the dish, but it makes you feel like you are eating like a local in Vietnam. Have you ever been to Saigon? Do you know any other delicacies? Share with us by commenting on the box below.